Here we briefly explain what the TVH group has stood for worldwide since Paul Thermote and Paul Vanhalst founded the company in 1969. TVH Group is a group of companies with a long, rich history, built for and by people. Whatever the size of the group, our focus on customer needs and expectations remains the guiding principle in all our activities. It's the people who make the difference. TVH Equipment is a specialist in used forklifts and aerial work platforms. With our many years of experience and dedication, we want to be and remain our customers' preferred supplier for electrical and thermal transport equipment. Every day our driven team of sales people and mechanics translates your needs into a suitable solution. Service, reliability and quality are the added values of TVH Equipment.
Our strengths, your benefits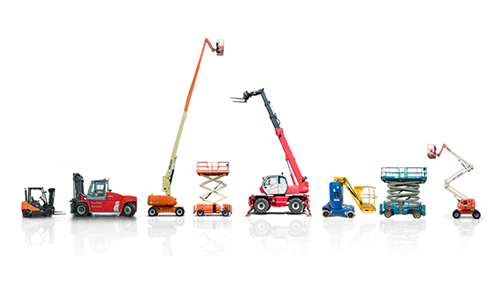 Wide range
We always have a wide range of second-hand mobile aerial work platforms, forklift trucks, telehandlers, warehousing equipment and other equipment at your disposal. This range consists of diverse brands, ages and quality standards so that we certainly have the right machine available to meet your request. Don't worry if you can't exactly find what you are looking for. We can possibly help you with machines in our rental fleet, or our purchaser will look for you on the market.
Transparent about our quality – what you see is what you get
To give you a clear overview we have developed our star rating system. This system is applied through all companies in our TVH network. Our professional teams are trained, and their processes are continuously attuned to each other. In this way, we ensure a guaranteed, transparent, and consequent quality labelling worldwide, attached to a correct pricing.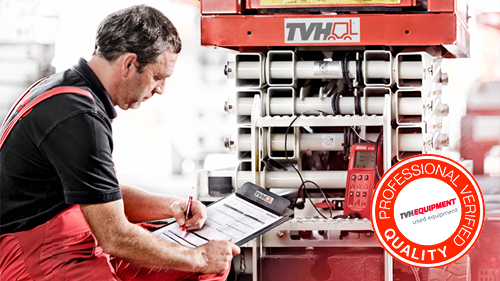 Please note that we find it important to differentiate between a technical and aesthetical rating. The technical rating informs you about the mechanical condition of the machine, while the aesthetical rating explains how the machine looks. A machine fully covered in cement and paint, but in tip top condition can be a very good buy for some customers.
We know your business
As an expert in sales and rental of machines with a fleet of almost 40 000 aerial work platforms, telehandlers, forklift trucks, material handling ...), we know your business inside out. Growing your business comes with challenges. In which products should you invest first? Should you buy or rent? We are a trusted business partner that you can rely on for unbiased advice in helping you make the right call.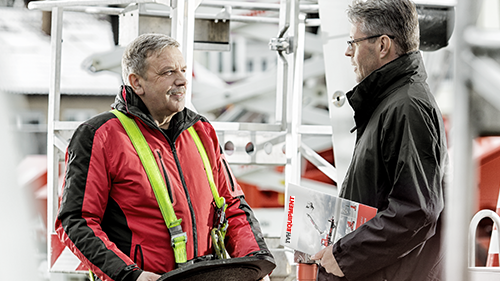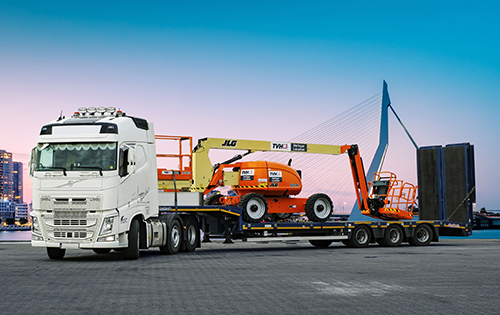 We know the way
With over half a century of professional experience in the import and export of machines, we guarantee the perfect logistic and administrative settlement of your order. Our logistic professionals ensure a safe and optimal stowage of the containers, while our professional administrative employees take care of all necessary paperwork for transport, customs ...